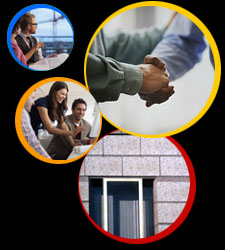 GRANITONE™ opens the opportunity for you to become dealers or next GRANITONE™ business partners.

Register

here

...
Why choose GRANITONE™?
Elegant and durable as real granite

Form a hard body texture that is excellent againts scratch and abrasion

Excellent weather and fungus resistance combined with high grade SV Acrylic, Clear top coat

Excellent colour retention due to its usage of natural granite & marble chips

Easy clean-up maintenance by using water jet cleaner

Environmentally safe

Unlimited range of colour and variety of designs

More affordable compared to real granite

Camouflage imperfections surface

Register you as soon as possible to become our dealers or GRANITONE™ business partners

here

...


Get more information and get attractive offers from us directly!